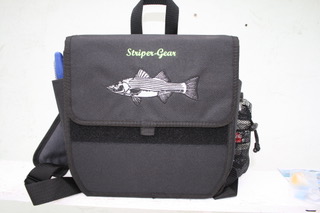 model number: SR-02
price: $109.95
10 insert 2x2x9″ compartments hold all your favorite plugs, while the pull out insert holds tuna jigs and metals.
The front have 4 accordion style separators for leader lines and supplies for a long day of fishing!
Supported with extra velcro and back pack straps for a rugged day of surf fishing!
Also available as a backpack (SR-02-BP)