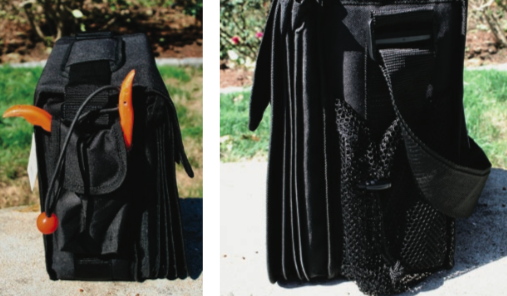 2- 10" inserts with 5, 2"x 2" holders for the biggest lures!
Note large lures hanging on the insert side above.
Inserts slide and lock together.
Additional lures may be added to the removable two-sided black insert. See photos A & B.
One side for large offshore tuna lures and the other for multiple size jigs.
One end holds large water bottle, the other storage or a fish Claw.
A padded 60"adjustable shoulder strap carries the bag well, while a 10" handle loop makes it easy to pick up.
UPC# 0704751846473
MSRP $119.95
Packed one poly bag/10 ctn