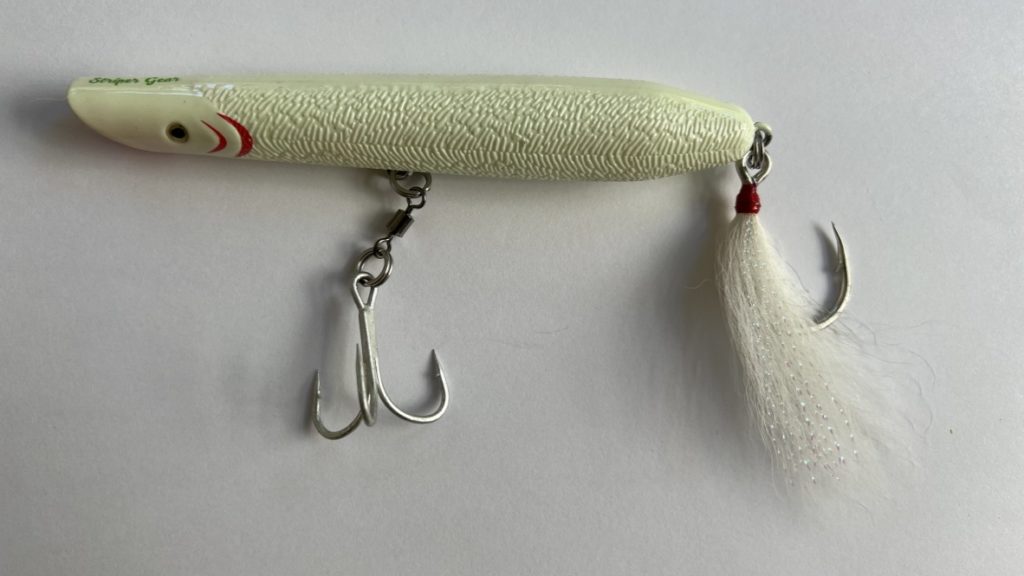 The rocket lure is available in these 6 colors and three different weights.
The lightest weight is the rocket 1 at 3.5oz. The rocket 2 is 4.8oz. And the rocket 3 is the heaviest at 5.8oz. The heavier the weight, the faster it'll sink in a current.
This lure is made with durable ABS plastic and through wire construction. It has a one piece weight which allows it to sink tail first without wobble, and the tail hook is reversed to reduce snagging. The belly treble hook is attached to a swivel so big fish will not twist it out. It's finished off with a 6/0 bucktail in various colors.
While this lure is technically a popper, you can use it like a jig to fish various depths of water.
This is the number one used hard lure on the Cape Cod Canal for it's casting and catching ability.